Our Curriculum
Coppice Bespoke Curriculum
"We believe in a broad and balanced 'no limits' curriculum that develops and nurtures life-long learning, builds interests, is meaningful and imaginative and promotes togetherness in the school and wider community. It is happy-centred, driven by confidence, positive relationships, support, coping skills and achievement and success"
We have worked hard to develop a curriculum that is personalised for all of our pupils, facilitating meaningful outcomes for all.
Our pupils have a range of vast needs and we support them at a developmentally appropriate level, rather than at age-related expectations. As a result of this, our school does not map out specific content for each subject to be taught each year, as it would not be beneficial for our pupils. First and foremost, teachers look at the needs of the pupils in their care. Following this, they refer to National Curriculum expectations for different subjects and adapt them for the pupils they teach. This ensures that pupils are experiencing a breadth of curriculum content, at a level that is developmentally suitable for them. The teaching of these more subject-specific skills links to wider outcomes, such as EHCP targets. This provides our pupils with a broad and balanced curriculum, and access to new opportunities and experiences, that supports individualised outcomes and also develops skills in specific subjects at a developmentally appropriate level. Teachers use a tracker to map the breadth and depth of each pupils curriculum. 
Please contact jsurgey@nexusmat.org for more information regarding our school curriculum.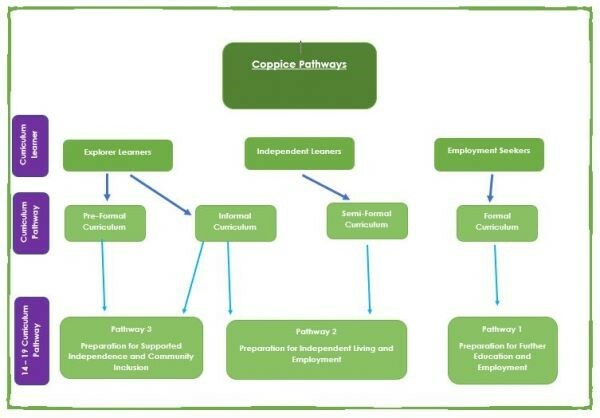 For more information about our curriculum at Coppice please click on the links below;