Oak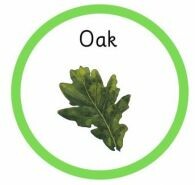 Welcome to Oak Class 
Our staff team:
Hi, the Oak class team are; Bev, Gemma, Hadiza, Emma & Clare
In Oak Class we love to;
Play! Sand and water are our favourites, mixing potions and many forms of scientific investigation. We love moving and bouncing on balls, and we are outside, no matter what the weather.
The books we are reading this term are...
· The Planet in a pickle jar
· Because of an acorn
· Tree full of wonder
· The boy with flowers in his hair
· Wild is the wind
· Rhythm of the rain
· Rain, snow and shine
· Dragons Fire
In Oak Class, we strive towards our shared vision by:
learning through meaningful play and exploration.