Maple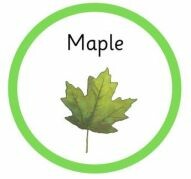 Welcome to Maple Class

 Our staff team:
| | | | |
| --- | --- | --- | --- |
|   | | |   |
Who we are from left to right; Ester, Hayley, Kayla, Ellouise

In Maple Class we love to:
Explore new objects linked to our project

Be outdoors and explore new environments

Use the trim trail, the swing, the therapy ball, the hammock and the trampoline to support our sensory needs

Explore in the sand, water and lots of other messy materials

Build new things using Lego bricks or recyclable materials

Use our Promethean (Touch screen) board, iPod and iPad to take photographs and mark make on

Our topics this year are;
Autumn Term (September to December) – Animal Antics

Spring Term (January – March) – Helpers and Heroes

Summer Term (April – July) – Robots and Rockets
In our class we love to share stories and sing nursery rhymes or songs. Some of our favourites are 'Guess how Much I Love You,' 'Rumble in the Jungle,' 'The Gruffalo,' 'Polar Bear, Polar Bear, What do you Hear?,' 'Old McDonald had a Farm,' 'Humpty Dumpty,' and, 'Twinkle, Twinkle Little Star.' We also like to take part in lots of practical activities to practise new skills and apply them in different situations/activities. For example, we like counting using an obstacle course and we enjoy counting how many pushes on the swing to match quantities to numbers on a dice.
Maple class is unique and special because we each have our own individual personalities. We work together, we recognise we are all unique and we are a team! In Maple we support one another and have built positive relationships with staff and peers.
In Maple class we are confident learners with lots of determination and perseverance. We have lots of energy and character and will confidently engage in new experiences which may be interests of our peers or something new for us to try.


In Maple Class, we strive towards our shared vision by:
Encouraging children to interact and communicate in a positive way.

Showing kindness and respect to each other.

Enjoying learning through providing a child-centred approach.

Supporting the children to engage with and enjoy a creative, fun and enriched learning experience.

Providing lifelong learning skills that will shape their future and encourage independence.